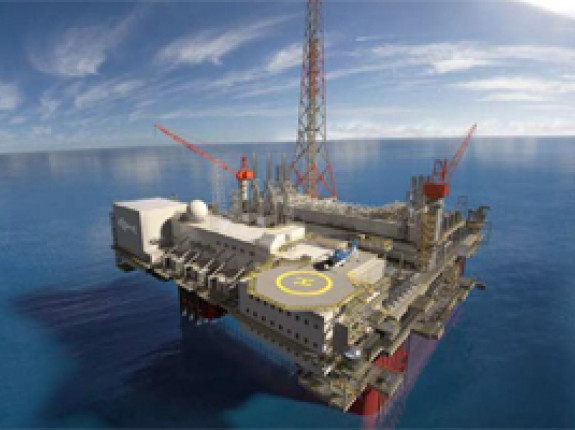 ICHTHYS CPF
The 150 metre by 110 metre large Ichthys central processing facility (CPF) will displace 140,000 tonnes and will have a peak gas export rate of 1,657 MMscfd, making it the largest of its kind.

Condensate from the CPF will be pumped to the Ichthys FPSO (floating production, storage and offloading facility). Gas from the CPF will be transported through an 889 km, 40 inch diameter pipeline to an onshore LNG processing facility located at Blaydin Point, Darwin.

The semi-submersible is being built by world-leading offshore construction company Samsung Heavy Industry, with Mustang as the Detailed Engineering subcontractor.

ROCKWOOL Technical Insulation is supplying ProRox GRP 1000 (ProRox Rocktight) and SeaRox SL 660 fire rated insulation.