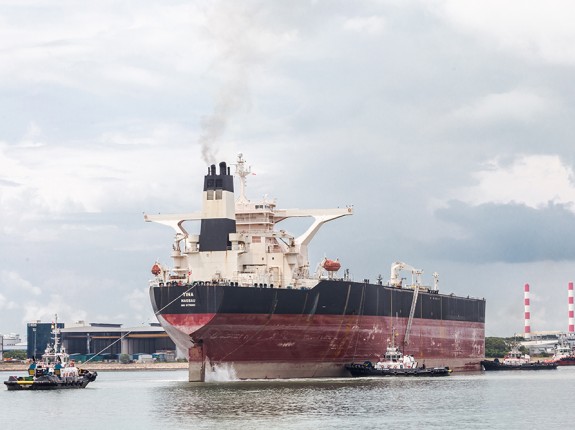 Liza FPSO
The Liza field is located in the Stabroek block, which covers almost 27,000 square kilometers, about 200 kilometers offshore Guyana. ExxonMobil affiliate Esso Exploration and Production Guyana Limited are the operators and holds a 45 percent interest in the Stabroek block. Hess Guyana Exploration Ltd. holds a 30 percent interest and CNOOC Nexen Petroleum Guyana Limited holds a 25 percent interest.
SBM Offshore announced in June 2017 the award of contracts for the phase 1 of the ExxonMobil Liza project in Guyana. Under these contracts, SBM Offshore will construct, install, lease and operate a floating production, storage and offloading vessel (FPSO). The Bahamas-flagged Tina Very Large Crude Carrier (VLCC) was selected by SBM Offshore for the conversion.
The FPSO is designed to produce up to 120,000 barrels of oil per day, will have associated gas treatment capacity of circa 170 million cubic feet per day and water injection capacity of circa 200,000 barrels per day. The converted VLCC FPSO will be spread moored in water depth of 1,525 meters and will be able to store 1.6 million barrels of crude oil.
ROCKWOOL Technical Insulation is supplying SeaRox SL 620 A60 fire rated insulation and SeaRox SL 740 comfort insulation.